Best Budget Vaporizers | Good Entry Vaporizers (2023 Update)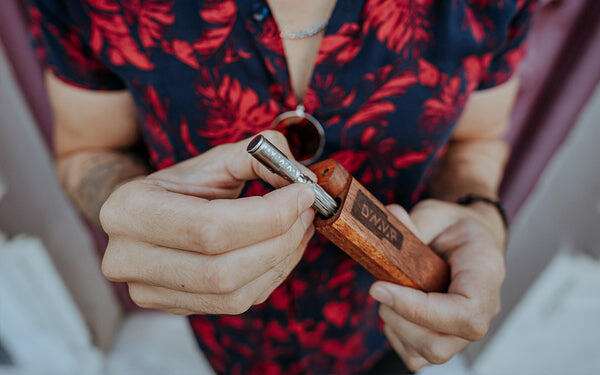 Overview
We're all looking for the best deals on the 2023 market, it's simply our nature now days; and we are not always prepared to allow the quality of our products suffer as a result of the ultra-affordable prices. But what if it doesn't have to be that way?
Here at Herbalize Store we are prepared to offer you some of the best dry herb vaporizers at the most affordable prices, because we know how much you value both great prices and high quality!
You will see that there are many different types of herb vaporizers that are high quality and made from amazing materials, but that aren't way out of your budget. You can find anything from a dry herb vaporizer to a dual dry herb and concentrates vaporizer for great, affordable prices, and you don't have to look any further!
Our Collection of Budget Vaporizers 2023
I understand that we are all looking for different things in a vaporizer, and for that reason I have compiled a list of both dry herb vaporizers and concentrates vaporizers for you. They all feature different strong points, and I'm sure one of them will be exactly what you're looking for. Here in this blog I will list all of the best dry herb vaporizers in the budget category in hopes of making your search easier and keeping your wallet fuller:
Davinci MIQRO-C Vaporizer
The DaVinci MIQRO-C is a fantastic option for those looking for an affordable, high-quality vaporizer. Despite its lower price point, the MIQRO-C offers impressive features and functionality that rival those of more expensive models.
Favorite Features:
Reasonable price
Swappable batteries
Consistent taste
Small Compact device
One of the key benefits of the MIQRO-C is its compact size, making it easy to carry around and discreet to use. It's probably one of the smallest portable vapes. It also has a wide range of temperature settings, allowing users to customize their vaping experience to their liking. Additionally, the MIQRO-C features replaceable batteries and USB-C Charging. This is mainly a dry herb vape, but can also be used for concentrate with davinci pods sold separately.
Despite its affordability, the MIQRO-C does not compromise on quality. It has a durable build and uses high-quality materials, ensuring a long-lasting and reliable product.
Overall, the DaVinci MIQRO-C is an excellent choice for anyone looking for a budget-friendly vaporizer that still delivers on quality, functionality, and convenience.
G Pen Elite 2 Vaporizer
The Gpen Elite 2 is another fantastic budget vaporizer that offers excellent features and functionality at an affordable price point. One of the standout benefits of the Elite 2 is its large ceramic chamber, built in stir tool, which allows for a longer and more enjoyable vaping experience.
Favorite Features :
Haptic feedback

Convection and conduction vaporizer

Great battery life

Excellent vapor quality
Additionally, the Elite 2 has a precise temperature control system, enabling users to customize their vaping experience to their liking. It also has a rapid heat-up time, making it easy to use on-the-go.
Another advantage of the Gpen Elite 2 is its sleek and ergonomic design, which is both stylish and comfortable to hold. The vaporizer is also made with high-quality materials, ensuring durability and longevity.
In short, the Gpen Elite 2 is an excellent option for anyone looking for a budget-friendly vaporizer that still delivers on quality vapor and performance. Its large chamber, precise temperature control, large display, and sleek design make it a great choice for both novice and experienced users.
Boundless Vexil Vaporizer
Boundless has released a new handheld vaporizer called the Vexil, which is efficient, portable, and powerful. It includes several unexpected innovations for its price range.
Favorite features:
Conduction heating
Cooling vapor path
Attractive design
Perfect size
Simple temp range
The Zirconia spiral cooling air-path is considered a pioneering advancement on the Vexil. Its twisting pattern disrupts airflow, resulting in a cool vapor and smoother draw.
The Vexil features a mouthpiece and cooling airpath made of the same material, allowing for efficient cooling throughout. The mouthpiece is secured with a magnet, making it easy to remove for cleaning or loading the bowl.
The Vexil is a suitable option for those seeking portability, discretion, and cooling features without the need to vaporize through water. If that sounds good to you, then this convention vaporizer is a keeper!
CCELL Silo 510 Battery
The CCELL Silo 510 Battery is one of the best budget cartridge batteries on the market. This device offers a simple and efficient design, allowing users to enjoy their favorite concentrates with ease. The battery has a 510 thread, making it compatible with most cartridges in the industry. It also features an auto-shutoff feature that prevents accidental overuse. The battery utilizes direct voltage output for optimal performance and is equipped with a preheat mode.
Favorite features:
Battery efficiency
Beautiful design
510 compatible
Compact size
The CCELL Silo 510 Battery is an excellent device for beginners who want to experience vaping concentrates without spending too much money. Its user-friendly design makes it easy to use and understand, while its efficient heating system ensures a smooth and enjoyable vaping experience.
PAX Mini
With the PAX Mini Vaporizer, you can enjoy the freedom of portable vaping without sacrificing performance or style. Elevate your vaping game and embrace the ultimate combination of power, portability, and convenience with this exceptional vaporizer.
Favorite features:
One simple perfect setting
Smaller than PAX 2
New 3D screens
Crafted with quality materials and attention to detail, the PAX Mini Vaporizer boasts durability and reliability, making it your trusty companion for daily vaping adventures. The smaller discreet design and pocket-friendly size make it perfect for discreet vaping without compromising on performance.
Arizer Air MAX Vaporizer
Looking for something a little fancier? The Arizer Air MAX vaporizer is the fact that not only is it made from ultra high-quality materials, but many of the pieces that make up the vaporizer are interchangeable and replaceable. Yes, this may sound a little strange, but I love a vaporizer that I can rely on, especially when I get the option to replace components instead of having to throw it out and buy a completely new one.
Favorite features:
Display screen
Fantastic taste
Simple temp buttons
Glass vapor path
Great temperature range
Removable battery
The Arizer Air MAX vaporizer is very innovative in its design because it's straw/vapour pathway gives you many different benefits. Not only does Air MAX include two glass mouthpieces of different size, it also includes an adapter for water pipes. It's the perfect glass vape setup that is allowing your vapour to cool down before it hits your lungs; and it's transparent, therefore allowing you to see and/or gauge the amount of vapour that you'll be taking in.
Apart from these wonderful features, the Arizer Air MAX has an interchangeable battery feature which allows you to vape with one battery while you charge the other, and interchange them when you need to, instead of having to pause your vaping for the day while your battery charges. Plus it comes with rapid USB-C charging.
In other words, the Arizer Air vaporizer is very recommendable both for its high-quality make and build, but also thanks to its innovative, interchangeable design!
DynaVap M Plus
The Dynavap M plus Vaporizer is a discreet and affordable vaporizer designed for dry herbs and concentrates. It features a unique manual heating system that utilizes a small torch lighter to heat the device's metal tip. The tip clicks when it reaches the desired temperature, providing an even and flavorful vaping experience.
Favorite features:
One of the most affordable devices
Different Heating type
Small and discreet
Durable
Great vapor quality
The device is constructed from high-quality stainless steel, making it durable and long-lasting. The Dynavap M plus is also portable and easy to use, with no need for batteries or electricity. To heat the Dynavap M plus vaporizer, you will need a small torch lighter.
Its compact pen size and minimalist design make it a excellent choice for on-the-go vaping.
You can't talk about the M+ with out mentioning the B
If the M plus is to much for your budget, there a cheaper way to get into the Dynavap world. The Dynavap B is tailored for first-time users and offers an excellent entry point into the world of DynaVerse and the advantages of thermal extraction.
The Dynavap B features a brand-new Stainless Steel Tip with a unique single fin design for a quick and straightforward extraction process. The food-grade silicone stem has an airport and a 10mm tapered mouthpiece that can be used with or without glass.
With only five components, "The B" is constructed using just two materials: Stainless Steel Captive Cap, Tip, Condenser, and CCD, and a Silicone Stem. Making the Dynavap B one of the most affordable weed vaporizers of 2023.
Conclusion, what's the best budget vape?
You can see by the information in the list above that all vaporizers are a little bit different, and that thanks to this, there is always going to be a special vaporizer for everyone. Of course, we all want good deals and cheaper prices, but we don't all want the generic vaporizer pen with one temperature setting. That's why it's so awesome that there are so many vaporizers on the market, and that they are all so different.
I understand why it could be a little intimidating for some new vapers, especially when there is so much to choose from, and therefore I highly recommend thinking about what kind of vaping experience you are looking for, and then begin to search for the vaporizer unit which will give you that experience. This is a much better way of going about finding the perfect vaporizer for you, as opposed to arbitrarily choosing one which looks cool or is popular.
Yes, many vaporizers are popular due to the way they look or the way they perform, but, as I mentioned earlier, every vaporizer is a little bit different from the next, and so i recommend choosing the one which you think will better suit your preferences, and that way you get the most out of your investment, and you get to fully experience the best vaping sessions.
Now you know all there is to know about our best selection of high quality, low budget dry herb vaporizers, and I hope it is much easier now for you to find a vaporizer that best suits your preferences and tastes. Please feel free to learn more about any of our vaporizers here on our site, and please feel welcome to our other blogs, for you will find many informational and guiding blogs there that may help you through the tough choosing stage!
Budget Vapes FAQ
Dry Herb or Concentrates? How to Choose Which One is Right for You
Dry herb refers to finely ground marijuana, which is loaded into a vaporizer and heated to a specific temperature until it produces vapors.
Concentrates are highly potent forms of cannabis that come in various shapes and forms. Through a specialized process, the plant is treated to extract only the desired compounds, leading to a more condensed form of the herb.
Deciding between the two is challenging since both have their pros and cons. Dry herb requires carrying around a larger quantity of the plant, but it produces a smoother experience than concentrates. In contrast, concentrates are more discreet, but the extraction process may expose them to harmful heavy metals, toxins, or carcinogens, leading to potential health risks. Nonetheless, concentrates offer a more potent effect on the user.
Are cheap dry herb vaporizers worth it?
Cheap dry herb vaporizers can be a tempting option, especially if you're on a tight budget. However, the quality and performance of these devices can vary greatly, and in many cases, they may not be worth the investment.
One of the main issues with cheap dry herb vaporizers is their build quality. Cheaper models may be constructed with low-quality materials that can break or wear out easily, leading to a shorter lifespan and the need for frequent replacement.
In addition, cheaper vaporizers may not heat your herb evenly or accurately, leading to inconsistent vapor production and a less satisfying experience overall. They may also have limited temperature control options, limiting your ability to customize your vaping experience.
That being said, there are some affordable dry herb vaporizers that offer decent quality and performance. It's important to do your research and read reviews from other users before making a purchase. Here at Herbalize Store test all devices to make sure we only carry the best budget vaporizers on the market.
In general, it's often better to invest in a higher quality dry herb vaporizer like the Storz & Bickel Mighty Plus, even if it costs more upfront. A good quality vaporizer will last longer, offer better performance and temperature control, and provide a safer and more enjoyable vaping experience overall.
If you are still unsure what vaporizer to buy, read some more vaporizer reviews or contact our expert sale team via our live chat.
What is a cheap alternative to a Volcano vaporizer?
The Volcano vaporizer is a high-end and high-performing desktop vaporizer, so finding a cheap alternative that matches its performance may be challenging. However, there is another great option from Arizer called the XQ2.
The Arizer XQ2 offers great value for its price and is a more versatile and convenient option than the Volcano. While the Volcano is a high-end and high-performing vaporizer, the Arizer XQ2 provides a reliable and enjoyable vaping experience at a more affordable price point.
What is the best and most affordable vaporizer on the market?
The best and most affordable vaporizer on the market can vary depending on your personal preferences and needs.We recommend all listed vaporizers in this article, however if you would ask our staff, it would be a fair battle between the Smono Sunshine and the Air MAX.
Looking for an Affordable Vape Device?

Here's What You Need to Know Before Buying

When looking for an affordable vape device, there are several factors to consider to ensure that you're getting the best value for your money. Here are some key things to look for in an affordable vaporizer:
Quality of Vapor: The quality of vapor is one of the most important factors to consider when choosing a vape device. Look for devices that have high-quality heating elements and chambers that can produce smooth and flavorful vapor.

Temperature Control: Temperature control is an important feature that allows you to customize your vaping experience. Look for devices that offer precise temperature control to ensure that you can find the temperature that works best for you.

Battery Life: Battery capacities is another important factor to consider, especially if you plan on using your vape device on-the-go. Look for devices that have long battery life and fast charging times.

Portability: If you plan on using your vape device outside of your home, portability is an important factor to consider. Look for devices that are compact, lightweight, and easy to carry around.

Ease of Use: Vape devices should be easy to use and operate, even for beginners. Look for devices that have simple and intuitive controls, easy-to-clean chambers, and clear instructions.

Durability: Vape devices should be durable and able to withstand regular use. Look for devices that are made from high-quality materials and have a sturdy construction.

Brand Reputation: Consider the reputation of the brand and read reviews from other users to ensure that the device you're considering is reliable and performs well.

Talk to our expert staff here at Herbalize Store via our live chat.
By considering these factors, you can find an affordable vape device that offers great value and meets all your needs and preferences.
---