Cheap Dry Herb Vaporizers 2023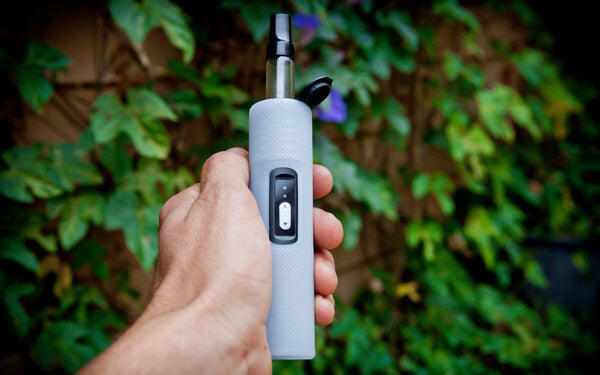 We're all looking for the best deals on the market, it's simply our nature; and we are not always prepared to allow the quality of our products suffer as a result of the ultra affordable prices.
But what if it doesn't have to be that way?
Here at Herbalize Store we are prepared to offer you some of the best cheap dry herb vaporizers at the most affordable prices, because we know how much you value both great prices and high quality!
You will see that there are many different types of portable vaporizers that are high quality and made from amazing materials, but that aren't way out of your budget. You can find anything from a dry herb vape to a dual dry herb and concentrates vape for great, affordable prices, and you don't have to look any further!
I understand that we are all looking for different things in a vaporizer, and for that reason I have compiled a list of both dry herb vaporizers and concentrates vaporizers for you. We also selected both convection and conduction vaporizers. They all feature different strong points, and I'm sure one of them will be exactly what you're looking for. Here in this blog I will list all of the best dry herb vaporizers under £170 in hopes of making your search easier and keeping your wallet fuller: Read our guide on cheap dry herb vaporizers now!
Omura X1 Vaporizer
Introducing the Omura X1, the game-changing vaporizer in the vape industry that gives you the best of both worlds. With its disposable flower sticks and interchangeable cartridge system, you can customize your vaping experience to get the most out of your favorite strains. It's a vaporizer in comparison to a premium price vape. Whether you're on the go or taking your time at home, this device delivers smooth, potent, and flavorful draws every time. Don't waste your time and money on other dry herb vaporizers - try the Omura X1 today!
Get 5% OFF Now with code:
LOVE5
Smono 3 Vaporizer + Bubbler

The Smono 3 is the perfect cheap vaporizer for on-the-go use. It's compact and lightweight, making it easy to take with you wherever you go. The simple design makes it user-friendly and easy to operate.
The Smono 3 is the perfect vape for newcomers to the vaping scene. This vape is designed with utmost simplicity in mind, featuring only three easy buttons. The handy OLED display shows all vital details, meaning you can accurately control the vape's temperature without navigating any menus. The device features a ceramic chamber for even heat distribution, as well as adjustable airflow and three preset temperature settings. A slower draw with the bubbler at lower temp results in fantastic taste. The Smono 3 boasts a powerful replaceable battery that can last up to two hours on a full charge, giving you plenty of time to enjoy your favorite herbs. In short, the Smono 3 + Bubbler is a very affordable vape.
Get 5% OFF Now with code:
LOVE5
Dynavap M Vaporizer
The Dynavap M vaporizer is a unique and innovative device that sets itself apart from other dry herb vaporizers. It is made of medical-grade stainless steel with a unique manual ignition system, allowing users to easily and quickly light their herbs without needing any kind of power source. This feature is especially beneficial for those who want to take their vaporizing experience on the go, as it does not rely on electricity or batteries. Additionally, the Dynavap M's design also ensures that users get the most out of their herbs with a low-temperature and slow-paced vaporization process that maximizes flavor. For optimum flavor, we recommend a butane torch or Induction Heater, but the M also works great with a lighter or candle. 
Whether you're using dry herb or concentrates, the Dynavap M produces consistent and flavorful vapor every time. With a temperature range of 360-420F, this product is perfect for anyone who wants an authentic new vaping experience. If the Dynavap M is above your budget, we recommend trying the starter vape from Dynavap, the Dynavap B.
Get 5% OFF Now with code:
LOVE5
PAX Mini Vaporizer
The PAX Mini is the perfect cannabis vaping experience. One button to power up and control your experience. Easy portability and up to 2 hours of continuous heating with a single charge for more sessions. Now that's some impressive battery life for a small device.
PAX Mini is the next generation of the award-winning PAX 2 vaporizer. It delivers a pure, consistent vape experience with one perfect heat setting. And with PAX's patented temperature technology, you'll get flavorful, potent vapor every time. PAX Mini has a 30 seconds heat up time and vaping with the half-pack oven ( sold separately ) is recommended as vapor quality gets even more improved. With it's reduced regular price, the PAX Mini is one of the most affordable devices.
Get 5% OFF Now with code:
LOVE5
Davinci IQC Vaporizer

The DaVinci IQC Vaporizer is the latest addition to the DaVinci brand's line of innovative vaporizers. It is a compact,  portable, and highly efficient vaporizer that delivers smooth and flavorful vapor. The IQC is the perfect device for anyone looking for an easy-to-use and convenient vaporizer.
The IQC features a ceramic heating chamber that evenly distributes heat throughout your material, ensuring a consistent and flavorful vapor production. The device has a temperature range of 320°F to 430°F, giving you full control over the intensity of your vapor. The temperature settings are easily adjustable using the device's intuitive controls, making it easy to find the perfect temperature for your preferences.
One of the most exciting features of the IQC is its airflow dial, which allows you to adjust the amount of airflow that passes through the device. This feature lets you customize the vapor density to your liking, making it possible to produce dense clouds or light, airy vapor. With the included extended mouthpiece you can connect your bong or bubbler and really get some smooth vapor quality.
The IQC anodized aluminum body is designed for portability, with a sleek and compact design that easily fits in your pocket or bag. It also features a long-lasting battery that can provide up to 200 minutes of continuous use, ensuring that you can enjoy your vapor wherever you go.
Another great feature of the IQC is its app compatibility. The device can connect to your smartphone via Bluetooth, giving you access to a range of customization options. The app allows you to adjust temperature and airflow settings, track your usage, and even play games with other IQC users.
Overall, the DaVinci IQC Vaporizer is an excellent choice for anyone looking for a high-quality, portable vaporizer that delivers smooth and flavorful vapor. Its advanced features and intuitive controls make it easy to use, while its sleek design and long battery life make it perfect for on-the-go use. Whether you're a seasoned vaporizer user or just getting started, the IQC is sure to provide you with an enjoyable and satisfying vaping experience.
So why wait? Order your Davinci IQC today!
Get 5% OFF Now with code:
LOVE5
Arizer Air MAX Vaporizer
What are my favorite qualities about the new Arizer Air MAX vaporizer is the fact that not only is it made from ultra high-quality materials, but many of the pieces that make up the vaporizer are interchangeable and replaceable. Yes, this may sound a little strange, but I love a vaporizer that I can rely on, especially when I get the option to replace components instead of having to throw it out and buy a completely new one.
The Arizer Air Max has an interface and menu that makes it simple to configure the desired temperature and mode.
The Arizer Air MAX vaporizer is very innovative in its design because it's straw/vapor pathway gives you many different benefits. What is the fact that it's the perfect length for allowing your vapor to cool down before it hits your lungs; and the other is the fact that it's transparent, therefore allowing you to see and/or gauge the amount of quality vapor that you'll be taking in. These unique interchangeable mouthpieces allows you to switch from a regular mouthpiece to an extended one for increased airflow and smoother vapor production. The frosted aroma tube giving you the option to connect your 14mm glassware. Arizer has experienced success partly due to this design, their goal has always been to create quality vape products.
In other words, the Arizer Air MAX vaporizer is very recommendable both for its high-quality make and build, but also thanks to its innovative, interchangeable design!
Get 5% OFF Now with code:
LOVE5
Smono 5 Vaporizer

At first glance, the Smono 5 may look like your standard discreet, understated convection vaporizer. It has a simple black design, with a sensibly located glass mouthpiece and replaceable batteries. However, when you notice the large color display, you'll realize that this vape has a lot of flair! It might be one of the first vaporizers we have come across that plays fun little animated videos to let you know what's going on inside it. The display is one of our favorite features of Smono 5,  it also has USB-C Charging and a rapid heat up time of 25 seconds!
Get 5% OFF Now with code:
LOVE5
Conclusion
You can see by the information in the list above that all vaporizers are a little bit different, and that thanks to this, there is always going to be a perfect vaporizer for everyone. Of course, we all want good deals and cheaper prices, but we don't all want the generic vaporizer pen with one temperature setting. That's why it's so awesome that there are so many vaporizers on the market, and that they are all so different.
I understand why it could be a little intimidating for some new vapers, especially when there is so much to choose from, and therefore I highly recommend thinking about what kind of vaping experience you are looking for, and then begin to search for the vaporizer unit which will give you that experience. This is a much better way of going about finding the perfect vaporizer for you, as opposed to arbitrarily choosing one which looks cool or is popular. In the end we all want great value and vapor quality.
Checkout: - The 12 Best Portable Vaporizers
Yes, many affordable vaporizers are popular due to the way they look or the way they perform, but, as I mentioned earlier, every vaporizer is a little bit different from the next, and so i recommend choosing the one which you think will better suit your preferences, and that way you get the most out of your investment, and you get to fully experience the best vaping sessions.
Now you know all there is to know about our best selection of high quality, low budget dry herb vaporizers, and I hope it is much easier now for you to find a new favourite vaporizer that best suits your preferences and tastes.
Please feel free to learn more about any of our portable vapes here on our site, and please feel welcome to our other blogs, for you will find many informational vaporizer reviews and guiding blogs there that may help you through the tough choosing stage!
---