Davinci Miqro Review | Redefining Its Price Bracket & Portable Space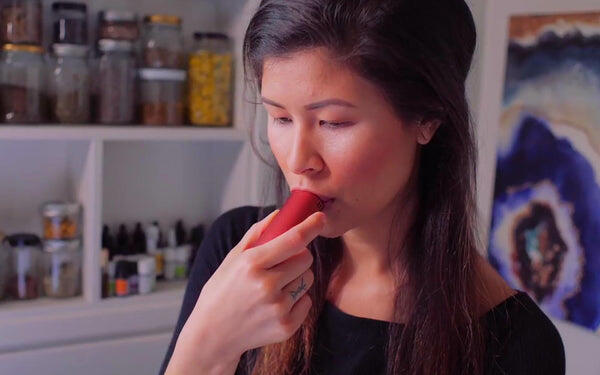 Davinci Miqro Vaporizer
Davinci is a known vaporizer company. They recently dropped their newest and fourth portable vaporizer, the Davinci Miqro. According to their site, it is a sleek, simple, and small personal vaporizer.
It is so small that it even fits right into your pocket. And on the contrary to the old saying, small things aren't always terrible; this cool vaporizer proves it.
Here is the Davinci Miqro review that you've been waiting for!
What Do You Get From The Davinci Miqro?
With Miqro, you will get a lot of perks. Besides its small structure, it includes an easily controllable full temperature spectrum + smart paths, replaceable batteries, and a new pearl design that works well to shrink the chamber size or enlarge it up to 50%, however you want it.
It is also perfect for those who are always on their own and wants to enjoy the Davinci Miqro by themselves, or for groups enjoying a short session.
It offers advanced heating, like its predecessor, with a noticeably smaller design, for maximum discretion. Miqro also enables you to explore a wide range of flavor and potency levels with no hassle.
This unit features a Smart Path heat, as stated above, which enables it to gradually increase the temperature over time that allows you to unlock different vapor profiles along the way. You can always choose the Smart Path that can accommodate to your needs.
This unit is engineered for portability; its build is so small that it fits right into your pocket.  It is 33% smaller than Davinci's former vaporizers, its predecessors, with a fully functional adjustable oven. The Miqro is always ready for some rugged adventure with its sleek anodized aluminum casing.
It is solid, yet lightweight. Making it perfect for those who are always on-the-go.
It is also worth mentioning that the Davinci Miqro features a 100% pure ceramic zirconia air path, and mouthpiece, to ensure that purity is conserved. The surfaces are thermal-resistant, which helps the Miqro's air path maintain its chemical makeup whenever it is exposed to extreme heat. Which results to authentic and entirely pure vapor. 
The adjustable ceramic oven extracts the essential flavors without causing combustion. The adjustable chamber size lets you accommodate different amounts of material. You can actually use less material without decreasing the quality of the vapor. It heats quite fast, delivering smooth and rich flavors that will surely hit the spot.
The Davinci Miqro, to simply put, is a portable dry herb vaporizer unlike any other. It produces powerful vapor, right within your pocket. Also, once you're done with your session, it shows a hidden feature, which displays 71 positive affirmations randomly whenever the device is shut off.
The Miqro, however, has some minor grumble. The outer shell gets hot like the previous unit, IQ, but a glove is said to be included in the "Explorers Collection". In addition, this unit is probably the smallest battery-powered portable vaporizer. It only has 18350mAH, so its overall life would only be a tad bit above 30 minutes.
On the contrary, you do get two batteries so, in addition, you will get a total session time of 60 minutes. But it's something you surely wouldn't mind, considering all its perks. You can always bring a spare battery for when you need to extend your quick sesh.
Is This The Vaporizer For You?
Checkout: - Linx Vapor - Manufacturer Review
All in all, if you are just a solo user, or even for groups, or whenever you would need a vaporizer with some discretion, the Davinci Miqro is the right one for you. Especially if you don't really need long battery life.  
It only even has 39 seconds of heating time, reaching up to 370 degrees Fahrenheit, and a charging time of 1.5 to 2 hours. The Davinci Miqro is a perfect fit for those who are always out and about.
For those who like going to music festivals, or just want to be discreet. So, if you want to see that the old saying "small but terrible" is true or not, try the all-new Davinci Miqro.

---