Unboxing Magic Flight Launch Box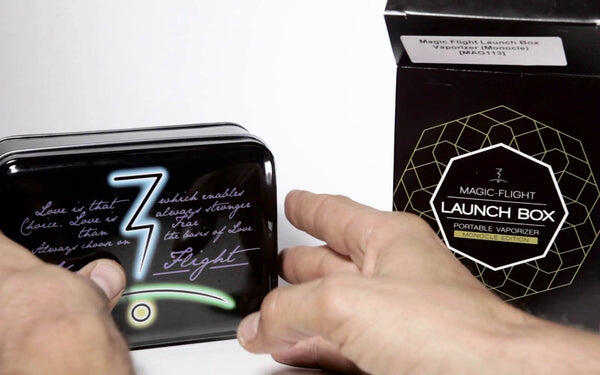 UNBOXING: Magic Flight Launch Box
Today we unbox the Magic Flight Launch Box. In this video we take a look at everything you get from the MFLB. quickly becoming the most popular portable vape on the market the MFLB has a lot to offer. By using an alkaline battery instead of other heat sources such as butane you get a quicker more efficient vape. This thing heats up in only 5 seconds. No other portable vape even comes close to that speed. So why is the MFLB the Usain Bolt of the vape world? It is down to it's ultra fast heating element. Small enough to fit into your palm or pocket and with no cords or plugs the MFLB is also totally portable. One of my favorite things about the MFLB is its smell. Sounds strange but it's made from handcrafted wood so gives off a lovely aroma. Also for all you earth lovers out there it contains no plastics at all.
So exactly do you get with the Magic Flight Launch Box?
You also get a lifetime warranty for any reason! Now that is a belief in the product. The MFLB is .6 lbs, so nice and light. One of my favorite things about the MFLB is that no matter where you are if the battery runs out you can just bang in another one and keep puffing.
This trusted information is sourced from the manufacturer and our own experience with the Magic Flight vaporizer.
---