PAX Plus Vaporizer Review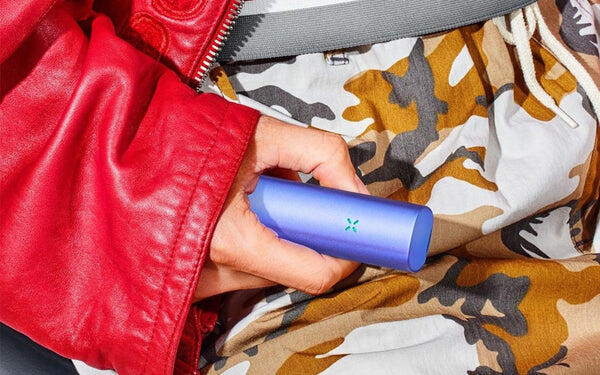 Check out PAX PLUS, the new product from PAX!
PAX Labs has launched two devices, Pax Mini and Pax Plus, as the latest addition to its range of portable vaporizers. Each device is designed for optimum temperature control for use with flower and concentrates. PAX Mini is a compact device that is suitable for individual sessions. PAX Plus offers elevated flower and concentrate sessions. But is this famous conduction vaporizer worth the price tag?
The PAX Plus is a sleek and stylish vaporizer that boasts some impressive features. It is the perfect device for those who want to enjoy their vaping experience without any hassles. Whether you are a beginner or an experienced vaper, the PAX Plus is designed to deliver a smooth and satisfying vaping experience.
In this blog, we will take a closer look at the PAX Plus vaporizer, exploring its features, benefits, and why it stands out from other vaporizers on the market. So, whether you are looking to upgrade your vaping experience or just starting out, keep reading to find out more about the PAX Plus.
Included In the Box
Pax Plus is available as an 'everything-included' kit, containing:
The Pax Plus vaporizer unit
One flat mouthpiece
One raised mouthpiece
Two oven lids- "full oven" or "half oven."
A concentrate insert
A USB Magnetic Charger
A cleaning brush / pipe cleaner
Replacement 3D screens
An oven tool.
The Pax Plus, Pax 3, and Pax Mini are compatible in terms of oven lids, mouthpieces, cleaning kit and charging accessories due to their identical body.
It's all about the design and the features
The Pax Plus has a minimalistic design that is simple and stylish, similar to an "Apple" product. The finish of the Pax Plus resembles iPhones and Macbooks, thus explaining why it has been referred to as "the iPhone of vaporizers" frequently.
The vape has dimensions of 4 inches tall and rounded rectangles, providing an ergonomic feel as well as being conveniently discreet.
Get Ready for Unmatched Portable Vaping!
PAX Plus boasts many features in a simple yet stylish design. PAX Labs new Modes allow you to select various flavor and vapor combinations with the push of a button. Design improvements include a larger LED, soft matte coating, color-coordinated mouthpieces as well as curved edges for enhanced holding comfort. A 3D oven screen and multi-tool have further been improved for more potent vapor and easier maintenance.
Additionally, the new 3D screen is designed to for a more even spread of heating elements.
More Flexible & More Powerful
PAX Plus offers a range of capabilities, including the capacity to provide full flower and concentrated experiences. It comes with oven lids that can hold 0.25g and 0.5g of flowers for solo and shared sessions respectively. It also includes a concentrate adapter for smooth use of waxy and solid concentrates without any harsh smoke from its patented temperature control feature.
Experiences Modes Made Easy
The PAX Plus device has four pre-programmed Experience Modes, enabling you to customize your sessions without needing to download an additional app. Pressing one button allows you to select your preferred combination of vapor and flavor.

● Stealth Mode: Minimizes vapor and dims LEDs for ultimate discretion.
● Efficiency Mode: Optimizes vapor production and conserves material.
● Flavor Mode: Highlights flavor subtleties with on-demand vapor.
● Boost Mode: Ideal for concentrates and delivers maximum vapor.
Get rid of the clutter, with Less Gunk!
The PAX Plus comes with a 3D oven screen which is easier to take off and a multi-tool with curved edges that make cleaning more effortless. Furthermore, a wire brush is provided for easy cleaning.
The vape oven, situated at the bottom of the device, is constructed from robust stainless steel with a secure magnetic lid. And, you can choose between two oven lid capacities - 0.5g or 0.25g - for your vaping needs. For micro dosing we recommend using the half pack oven lid.
The Pax Plus includes a concentrate insert that can be used for dabs and extracts, although extract use results in higher levels of residue and stickiness. However, extract tends to leave a lot of residue and stickiness. For this reason, it is advised to clean with a cotton swapped dipped in isopropyl alcohol after each session.
Powerful yet small
PAX Plus offers two hours of battery life with a 22 second heat-up time, allowing users to quickly and easily set up sessions. The device is compact and lightweight, with a sleek design that fits easily in your pocket or bag.
Enjoy peace discretely
PAX Plus is a powerful yet portable device that fits into your pocket. It has no smoke and minimal odour, making it easy to take hits at any time and place. If you're wanting to take your flower and concentrates sessions further, PAX Plus may just be the dry herb and concentrates vaporizer for you.
Here are the instructions for using the PAX Plus Vaporizer.
The PAX Plus was created with convenience in mind, particularly given its portability.
Start by charging your PAX Plus fully using the included charger.
To begin your dry-herb vape session, you will need to pack the bowl with a concentrate pod, PAX flower pod, or ground up flower. Once those materials have been loaded into the oven size of your choice, close the lid and turn on the device in order to heat it up.
To activate your device, press and hold the mouthpiece (power button), once the device is lit up, you can then choose the mode aka heat setting that fits your session type.
Stealth Mode is geared towards minimizing vapor output and reducing LED brightness, providing users with increased discretion.
Efficiency Mode provides effective vapor production using minimal material, helping to make the most of your investment.
Flavor Mode may be of interest to you. This mode enables subtle flavor nuances to be more prominent in your smoking experience.
Boost Mode for those who prefer to use concentrates, Boost Mode is designed to generate the maximum amount of vapor for this method of consumption.
Once you have selected your mode, wait for the device to initiate, which will be indicated by a slight vibration when ready for use. To do so, simply inhale through the mouthpiece; there is no need to press any buttons.
When you have finished using the device, press and keep holding the mouthpiece until the light turns off.
Pro tip: Keep your tasty vapor fresh with regular cleaning of the vapor path using the pipe cleaners.
PAX Plus Warranty you can trust
The PAX Plus Vaporizer is backed by a 10-year warranty, which is a testament to the quality, price and durability of the device. This warranty provides peace of mind to users, knowing that they are investing in a product that is built to last and is supported by a company that stands behind its products.
The 10-year warranty covers any defects in materials or workmanship that may occur with the device, as well as any malfunctions that are not caused by user error. If you experience any issues with your PAX Plus during this time, the company will repair or replace the device free of charge.
The warranty also covers the battery, which is a significant component of the device. The PAX Plus features a long-lasting battery that provides hours of vaping enjoyment, and the 10-year warranty ensures that users can continue to enjoy this feature for years to come.
PAX Plus FAQ
Which is better PAX 3 or PAX Plus?
The Pax Plus is an improvement on the Pax 3, GP's former choice for best overall weed vape. It is designed to be easier and even simpler to use.

Pax has eliminated the need for a separate app by introducing the Pax Plus with four distinct modes: Stealth, Efficiency, Flavor and Boost. These are all accessed via a single button (the mouthpiece in the case of Pax devices), each represented by a unique sequence of LED lights. The Plus also features a improved battery life.

The LED lights on the exterior are brighter, making it easier to identify modes. Match-colored mouthpieces (flat and raised) improve the styling. The heating speed is ~20 seconds and the battery life is up to 2.5 hours (8-10 sessions) in one single charge. This is similar to the Pax 3's features, which indicates they were not downgraded in this generation.

I believe that the Pax Plus is more efficient than my Pax 3 at using cannabis. I get more puffs out of the same amount with the Plus than I could with the older Pax 3 model. It may be a placebo effect or the fact that my Pax 3 has aged and lost some of its performance but I found it noteworthy to share this possible benefit of upgrading to the Plus model.
Who is the intended audience for PAX Plus?
The PAX Plus Vaporizer is intended for adults who are looking for a high-quality, reliable, and user-friendly portable vaporizer for consuming dry herb and concentrates. It is designed for those who value discretion and convenience, and who want a device that is easy to use and maintain.
The PAX Plus is suitable for both beginners and experienced vapers, as it offers a range of temperature settings and an easy-to-use interface that allows for precise control over your vaping experience. It is also a great choice for those who want to conserve their herb, as the device is designed to produce consistent and efficient vapor with minimal waste.
The PAX Plus is not intended for whom?
PAX Plus may not be the best choice for heavy users or those who require a temp display and a larger herb chamber, as the oven size is designed to accommodate smaller amounts of herb. It is also not suitable for those who prefer to vape oils or liquids, as the device is designed specifically for dry herb and concentrates.

If you already have a PAX 3 , getting the new PAX Plus may not be worth the price tag.

What could have been done better?
Larger heating chamber
Glass mouthpiece or colling path for less hot vapor
Faster heat time
New Display
Replaceable Battery, PAX vapes all features internal batteries
More mouthpiece options like a water pipe adapter for cool vapor
USB-C magnetic charger
PAX Pod campatible
What accessories will give your PAX Plus experience an extra boost?
The PAX Plus Vaporizer is a great device on its own, but there are some accessories that can enhance your vaping experience even further. Here are some of the best accessories for the PAX Plus Vaporizer:
BudKups: Designed for easy loading and improved vapor quality.

Grip sleeve: PAX Plus can be further enhanced with a silicone sleeve. This snugly and securely fits all PAX Plus/2/3 devices to give you more grip and protection.

Prep Tray: Prepare your session with style, this tray has a smooth walnut wood-finish and features a X logo as well as a space for your PAX device.

Replacement 3D Screens: Over time, the screens in your PAX Plus Vaporizer can become clogged or dirty, affecting the quality of your vapor. Replacement screens are an inexpensive way to ensure that your device is always performing at its best.

Carrying Case: A carrying case is a great accessory for those who want to take their PAX Plus Vaporizer on the go. It protects your device from scratches and damage while also making it easier to transport.

Cleaning Kit: After 6-8 sessions you may want to deep dive into cleaning your PAX Plus. If you have lost your vapor flavor, grab your cleaning tools and clean the entire chamber. To get the tastiest vapor cleaning is essential.
These are just a few of the best accessories for the PAX Plus Vaporizer. With the right accessories, you can customize your vaping experience to suit your needs and preferences.
How many hits can you get out of a PAX?
The number of hits you can get out of a PAX vaporizer will depend on a number of factors, such as the temp you are vaping at, the length of your draw, and how densely packed your herb is in the oven. Generally, you can expect to get around 20-30 draws per oven load with the PAX Plus vaporizer.
Do you smell after using PAX?
One of the benefits of using a PAX vaporizer is that it produces less odor than smoking. However, it's important to note that vaporizers, including the PAX, can still produce a noticeable odor. The smell from vaporizing is often described as being lighter and more herbal than the smell of smoke, but it can still be detectable.
The amount of odor produced by a PAX vaporizer will depend on a number of factors, such as the temperature you are vaping at, a dirty vapor path, the strain of herb you are using, and how well you maintain and clean your device. It's also worth noting that vaporizers produce less visible smoke than traditional smoking methods, which can make it easier to use discreetly.
If you're concerned about the odor produced by your PAX vaporizer, there are some things you can do to minimize it. One option is to use a smoke buddy or other air purifying device to help eliminate any odors. Additionally, you can try using a lower temperature setting, which can reduce the amount of visible vapor produced and the associated odor.
PAX Plus Review Summery
We hope you have enjoyed this vaporizer review. The PAX Plus Vaporizer is an outstanding device that delivers a premium vaping experience. With its sleek design, user-friendly interface, and advanced features, the PAX Plus is a great choice for both beginners and experienced vapers.
Favorite Features:
Improved Battery Capacity
Conduction heating
One of the best looking portable vapes
Personalized Sessions via modes
Half pack Oven Lid included
Concentrate inserts
New Oven Tool
Single button
Fast Charging
Speedy Heating
10 Year Warranty
One of the standout features of the PAX Plus is its exceptional vapor quality. The device produces smooth, flavorful vapor that is consistent and efficient, allowing you to get the most out of your herb or concentrate. The device also offers a range of temperature settings, which allows for precise control over your vaping experience.
The PAX Plus is also incredibly easy to use and maintain, with a simple interface and an intuitive design. The device is lightweight and portable, making it ideal for on-the-go use, and it features a long-lasting battery that provides hours of vaping enjoyment.
Overall, the PAX Plus Vaporizer is a excellent vaporizer from PAX Labs that delivers exceptional vapor quality, user-friendly design, and advanced features. Whether you're a seasoned vaper or new to the world of vaping, the PAX Plus is a great choice for anyone looking for a high-quality, reliable, and enjoyable vaping experience.
---