The 7 Best Weed Grinders 2023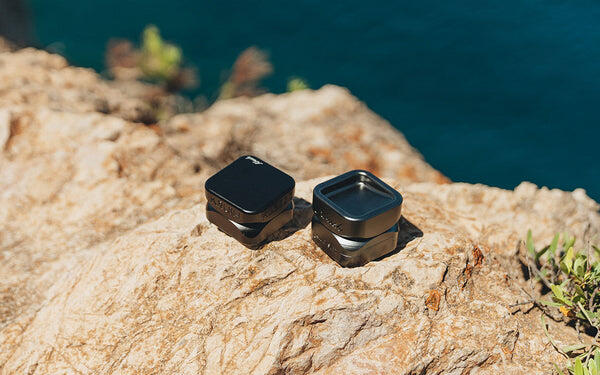 Overview
If you're looking for a great weed grinder, there are a few things you'll want to keep in mind. The first is the number of pieces – more pieces means more features, but also a higher price tag. Two-piece grinders are basic and get the job done, while 5-piece grinders include features like kief catchers and double-filtering for a superior smoke.
You'll also want to consider the material – entry-level grinders are usually made from acrylic, while more expensive options are made from metal. Metal grinders are more durable grinders and produce a better quality grind, so if you can afford it, we recommend going for one of these.
How to grind weed?
Weed grinders are undeniably the best way to grind marijuana. But what do you do when you don't have one on hand? Never fear, with a little bit of ingenuity, you can still get the job done.
Here is 4 ways to grind your weed without a weed grinder.
Fingers: Your fingers can still do the job. Just smoosh the bud up between your digits delicately until your desired consistency is achieved. It may not be as professional as the grinder, but it will definitely get the job done.
Scissors: If you're looking to get precise and meticulous with your cannabis prep, then scissors are the way to go. This method takes a bit more time than some of the others, but it's worth it for the enhanced level of precision you'll achieve.
Sharp Knife: A knife with a sharp blade works perfect , it's easy to chop through even the toughest buds. Keep cutting your buds until you reached desired grind.
Cheese Grater: The cheese grater may not be the best for larger cannabis quantities. But with the sturdy design and comfortable grip make it easy to get a good rub on those buds.

Why grind weed?
Save Time!
If you're a smoker, then you know that one of the most important pieces of equipment you need is a good weed grinder. Not only does it save you time, but it also allows you to enjoy your smoking experience more fully. With a weed grinder, there's no more need to struggle with breaking up your bud by hand. You can simply pop it in the grinder and let it do its job. The results are consistently perfect, finely ground bud that's ready to be rolled into joints, get better vaping results or used in other ways.
Slower burn and better roll
If you're looking for a great weed grinder, you've come to the right place. Our weed grinders are the perfect way to get your flower ground up fine and consistent, so you can enjoy an easier and tighter roll. Plus, being able to pack the bud tighter usually results in a slower burn, which is always a bonus.
Catch Your Kief
Kief is the powdery dust that collects at the bottom of your grinder, and it is full of trichomes – the tiny crystals that contain all the THC, CBD, and other cannabinoids that make cannabis so potent. By using a grinder with a kief catcher, you can ensure that none of this valuable product goes to waste.
How to use a weed grinder?
With its easy-to-use design, it's simple to place your buds into the grinder and get started. Make sure not to use to large buds and to remove the stem from the bud. We recommend saving the stems and use them for baking with weed. Once you placed the buds into the grinder, start rotating the top lid and keep grinding the weed until you feel satisfied with the end results.  Electric Grinders usually starts the grinding process with a button push. The 3 piece or 4 piece grinders has a middle basket layer where the grinder weed will end up and a kief collector aka pollen scraper at the bottom.

Pro tip: Before opening the lid, tap it so that any herb that is stuck on the sides of the lid falls into the basket layer.
The 7 Best Weed Grinders 2023
Now that we know more about grinding weed,  let us countdown the best weed grinders available on the market today:
7: Storz & Bickel Herb Mill
Looking for a premium quality acrylic grinder? Look no further than the Storz & Bickel Herb Mill!

This top-of-the-line grinder is made from high quality acrylic, and features a smooth grind, sharp teeth and powerful torque. Plus, it comes with a handy storage section on the lid, perfect for keeping your herbs safe and secure.
6: Santa Cruz Shredder - 3 Part Medium Grinder
Santa Cruz is a premium weed grinder brand. The Shredder is made with medical-grade anodized aluminum and features a revolutionary tooth design and threading pattern, making it the ultimate way to shred your herbs. The rare earth magnet used in the lid closure system ensures a tight seal, while the finger scooping bottom makes it easy to collect your herbs. The superior textured grip means you'll never have to worry about losing your grip again.
5: Marley Natural Large Grinder
The Marley Natural Large Grinder 72mm size is the perfect blend of beauty and utility. The grinder is made with sustainably sourced black walnut and high-grade anodized aluminum components, which makes it durable and long-lasting. The magnetic top and its 27 custom-engineered teeth can be turned continuously to produce volume and texture, or rotated back and forth to yield a finer grind.
The clear, shatterproof polycarbonate window lets you see your progress, and your pollen collects below in a removable magnetic collector with a stainless steel scraper. This grinder is the perfect tool for anyone who wants to achieve the perfect grind every time.
4: Piranha Grinders - Best Value

Meet the Piranha Grinder, your new best friend when it comes to grinding up your herbs. With razor-sharp teeth that are guaranteed to give you the perfect grind every time, this grinder is made from anodized medical-grade materials for durability you can count on. Plus, its strong magnets will keep the grinder together even if you drop it or take it on the go. And if you want to get even more out of your grinding experience, opt for the 3 or 4 piece grinder, which comes with a screened compartment at the bottom that catches kief and a pollen pick that lets you scrape up every last bit into your kief container.
Best of all, the Piranha Grinder Four-piece Grinder comes in many different colors so you can choose your favorite or collect them all!
3: Tectonic9 Auto Dispensing Grinder
The Tectonic9 Auto Dispensing Electronic Grinder is the perfect marriage of old and new. Traditional grinders have long been known for their reliability and durability, while modern convenience has been lacking. The Tectonic9 marries these two worlds, giving you an even dispensing grinder that is easy to use and eliminates the mess associated with traditional grinders. With its quick and simple loading process, you can get back to enjoying your favorite herbs with your dry herb vaporizer in no time!
2: Kannastör GR8TR V2
The Kannastör GR8TR V2 Grinder is one of the best weed grinders available in 2023. It has a unique design that allows for easy grinding and sifting of your herbs. The grinder is made from high-quality aluminum, which makes it durable and long-lasting. It also features a patented tooth design that ensures an even grind every time.
1: Marley Natural (Small)
The Marley Natural small grinder is the perfect travel companion. Made from sustainably sourced North American Black Walnut, this high-grade grinder features a magnetically attached top section with 32 directional aluminum blades. These aluminum sharp blades perfectly ground herbs with ease. The pollen collector has a removable screen and twist-off base to avoid spills, making it easy to clean. Perfect for grinding your favorite herb, this beautifully crafted grinder will complement your smoking ritual.
Our conclusion
It's no secret that grinding your cannabis is the best way to get the most out of it. Not only does it make for a more even burn when you smoke or vape, but it also helps to release the active ingredients in the plant that provide all those amazing medicinal benefits. That's why we've put together this list of the seven best weed grinders on the market today. No matter what your budget or needs may be, we've got you covered.
---
Weed Grinder FAQ
How often should I clean my grinder?
You should aim to clean your grinder every few months or as needed. If your grinder isn't grinding as efficiently as it used to, then it's probably time for a cleaning.

Cleaning your grinder is an important part of maintaining it and ensuring that it continues to work properly. It's also a great way to make sure that you get the most out of your weed. With the right cleaning supplies and a bit of know-how, cleaning your grinder can be easy and effective.
How should I store my weed grinder?
When it comes to storing your weed grinder, the best way is to keep it in a dry place away from direct sunlight and moisture. This will help ensure that your grinder stays in good condition and won't become damaged or rusty over time. It's also important to make sure that the area you store your grinder in is clean and free of dust, dirt, and other debris. This will help keep your grinder from becoming clogged with debris which can affect its performance.
It's also a good idea to store your weed grinder in an airtight container when not in use. This will help protect it from any moisture or humidity that may be present in the air. Additionally, if you have multiple grinders, it's best to store them separately so they don't get mixed up or confused with each other. Finally, if you plan on traveling with your grinder, make sure to wrap it up securely so that it doesn't get damaged during transit. By following these simple steps, you can ensure that your weed grinder stays in top condition for years to come!
How is the Herb Grinder made?
The manufacturing process of a grinder is an incredibly important factor in determining the quality of the product. Every step of the process must be done with precision and accuracy to ensure that the blades are sharp, even, and properly aligned. The blade edges must be cut to exact specifications so that they can effectively grind whatever material is being used. Additionally, the overall structure of the machine must be designed with care to ensure that it can handle any material without breaking or malfunctioning.
The OTTO grinder from Banana Bros is a great example of a well-made grinder. It has been designed with accuracy in mind, ensuring that all components are precisely manufactured for optimal performance. The Diamond-shaped Teeth are made from high-quality stainless steel and have been carefully crafted to provide an even grind every time. Furthermore, its unique design allows for easy cleaning and maintenance, making it a great choice for anyone looking for a reliable grinder and like to auto fill cones.
Checkout: - The Best Dry Herb Vaporizers
---