What are the Volcano & Mighty Medic Vaporizers?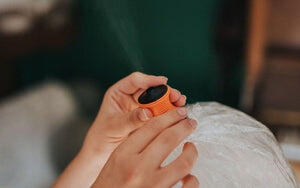 There is something very unique about both the Volcano and Mighty Medic. They were not only designed to offer the absolute best vape experience on the market, but also to be two of the safest options. 
Volcano & Mighty Medic Vaporizers In Their True Form
These high quality vaporizers, manufactured by the well-known Storz & Bickel, have now become the best (and only) options for vape lovers that are searching for a healthier, 'medically approved' way of enjoying the benefits of THC.
What Makes Them Unique?
The Volcano Medic & the Mighty Medic are both rebrands of the original models made by Storz and Bickel. However, these vaporizer were taken to the next level, literally. One of the things that make these units so unique when compared to other vaporizers on the market, is that they are 100% medically approved. These units are actually the first vaporizers on the market to be medically approved and recommended to patience that wish to enjoy the benefits of THC.
These incredible units offer the same enjoyable experience as the 'standard' Volcano and Mighty vaporizers, but have been slightly improved in build materials, functionality and quality. We believe that the time and effort that Storz and Bickel placed in to these units is finally paying off, for now thousands of vape lovers are able to enjoy their experience in a more efficient, healthy way.
Vape Quality
One of the things that has allowed these units to be medically approved is the vape quality they offer. Why is this? Well, one of the things that can make vaporizers 'harmful' is when they combust materials or heat them to a temperature higher than needed. When materials are heated too much, no matter if they are herbs, concentrates or oils, users are not actually receiving clean, pure vapor.
The amazing vapor these units offer is all thanks to the high tech build and features that they boast. The cooling systems that most Storz & Bickel units have allow the vapor to be completely cooled and 'perfected' before it ever touches the users lips. Thanks to this, even vape beginners are able to enjoy huge clouds of delicious vapor without their throat feeling irritated in the slightest. This goes to show that these units were made to offer only quality, and that is exactly what they offer.
Another factor that allows these units to offer high quality vapor is their quality hot air convection heating that is combined with additional conduction heating. This means that materials are heated with hot air as opposed to actually coming in contact with a hot surface or flame. It also allows for precise temperature control, that gives the user complete control over the consistency of vapor and simply adds to the 'hands on' vape experience.
Precise Digital Temperature Control
As mentioned above, both the Volcano and Mighty Medic have precise temperature control that allow users to have complete control over their vape experience. The Volcano Medic has very easy to understand temperature control (two buttons) and a big LED screen that will always let the user know their units temperature. The Mighty also has 2 buttons for temperature control and has an LED screen that shows the desired temperature and the temperature the unit is at, at all times.
Both of these high tech units have impressive temperatures. The Volcano Medic's temperatures range from 108°C to 236°C; and the Mighty Medic has a range of 40°C to 210°C. Although temperatures might not seem like a factor that can add to the quality of a unit, temperatures actually make a big difference. With these units, you can always enjoy your materials at the perfect temperature and always get the best vape and the best results.
Battery Life & Charging
Storz and Bickel understands the importance of a powerful battery better than anyone. They design their vaporizers batteries to be long-lasting and durable, so they may offer faultless performance for years to come. Users can see this quality in the Mighty Medical. The Mighty Medical has a super powerful battery that allows it to be an even better portable unit, for it offers hours of continual use.
The Mighty Medic has a battery life of around 90 minutes of continual use. If not used continually, it can last up to 2.5 hours! It also recharges in a super fast 120 minutes and can be used while charging. The Mighty Medical's long lasting battery life makes it perfect for on the go use and simply adds to its overall quality.
The Volcano Medic on the other hand does not have a battery, but requires to be plugged into an outlet directly with a power supply. This means that it can offer hours and hours of continual vaping goodness! The fact that the Volcano Medic does not have a battery, allows it to last longer in to the future and not require any battery replacement or maintenance. It is definitely one of the most powerful desktop vapes on the market.
Portability and Discreteness
When it comes to portability and discreteness, there is nothing better than the Mighty. When Storz and Bickel designed the Mighty Medic, they took into consideration even the smallest details so the unit could become 'the king of portable vaporizers'. Although it does not fit perfectly in to a pants pocket, its durability and high quality build make it perfect to use on the go. With the Mighty, users don't have to worry about their unit getting damaged on the go, for it withstands falls and works seamlessly far in to the future.
The Volcano Medical on the other hand is not exactly portable. The Volcano Medic is more of a 'at home use' vaporizer. It was designed to offer huge clouds of vapor super fast, so it is perfect for home parties, get togethers or vape sessions. One thing that is certain however is that is it not the easiest thing to take on the go. Its durability is amazing though. It is a very sturdy unit, so it will offer years of flawless functionality.
Discreteness is something that is essential for portable vape units and the Mighty is exactly that, super discreet. It allows users to enjoy vape on the go without feeling too obvious. The Volcano is not exactly discrete however. As mentioned above, it was designed to be used at home, so it the manufacturers goal was not to make it discreet, but to make it powerful and strong.
What makes the Volcano Medic Amazing?
Although both units fall into the 'medically approved vaporizer' category, their functions are completely different. The Volcano is categorized as a desktop vaporizer due to its big size and build. It also offers a completely unique vape experience, and this is all thanks to its super smart Bag Delivery System. These ballon-bags are attached to the Volcano Medic and are automatically filled with high quality, delicious vape that stays fresh up to 8 hours!
The Volcano Medic's balloon feature makes it more than perfect for sharing with session friends or simply gives the user the chance to store fresh vape for hours and enjoy it throughout the day. The Volcano really does offer a completely unique hands-on vape experience that has become a favorite in the vape community. It is more than perfect for those that are searching for a vaporizer that is powerful, safe and shareable.
Another thing that makes the Volcano Medic amazing is that it can be enjoyed with both dry herbs and concentrates! This unit does an amazing job at producing the cleanest vapor no matter what type of materials are used. This is all thanks to its quality build, its high tech cooling system and the wide range of temperatures that it boasts. It is perfect for those that want to have the option of trying new things, for it offers flexibility and versatility like no other.
What Makes the Mighty Medic Amazing?
The Mighty Medic is known to be one of the best portable vaporizers on the market. This is not only due to its build, durability and discreteness, but for the incredible vapor it offers. Many portable vaporizers on the market do not produce huge clouds of vapor and this is due to their small size. The Mighty Medic however, was designed and manufactured to offer the biggest, most delicious tasting clouds of vapor on the market and that's exactly what it delivers.
The Mighty Medical also has another amazing 'trick up its sleeve'; it can be enjoyed with dry herb, wax, extracts and oils! In today's portable vape market, it is truly hard to come by a unit that is so versatile and that offers such a flexible vape experience. Thanks to its precise temperature control, the Mighty Medic produces mind blowing quality of vapor, no matter what type of materials are used and this makes it more than amazing.
Who Is the Volcano or Mighty Medic Perfect For?
The Volcano and Mighty Medic were designed and manufactured to offer the cleanest and most high quality vape experience on the market. These vaporizers were made to satisfy every possible vape need that users may have' and thanks to the attention to detail that Storz and Bickel placed in to each part of their units, they are able to offer only quality.
Due to the fact that both of these units offer a versatile, flexible and enjoyable vape experience, we are confident that any vape lover would fall in love with their performance. However, due to the fact that they are different in size, portability and functions, each is perfect for different vape lovers.
The Mighty is ideal for those that want to enjoy huge clouds of vapor on demand in the comfort of their home and share with friends. The Mighty on the other hand is perfect for those that are looking for the perfect portable vaporizer, for it is one of the best on the market. Both of these units can be used with a wide variety of materials, so both are ideal for those that want a versatile vape experience.
In conclusion, both of these units were designed to satisfy the needs of all vape lovers. Due to the fact that they are the first vaporizers on the market to be medically approved, they are highly recommended for those that want to enjoy the benefits of THC for medical purposes in the most efficient and safest way. They truly are two of the most high quality vaporizers on the market, and we are confident that you will enjoy them no matter your purpose!
---